I recently opened up my comments to non-bloggers.
I closed them a while back because of rude/hateful comments left by poly haters.
So if your around and want to leave something, you can, i won't bite, i only bite cupcakes!
Off the subject, i like it when people have a product and have others model it for them.
Example Tarina Tarantino can be her own model. Because she already has bright pink hair and is lovely.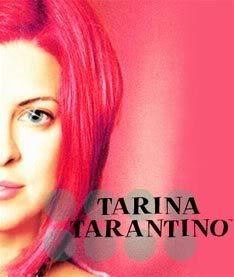 A
n
other example is Kimora Lee, who is the creator of Baby Phat, she can be the model for every ad, since she was a model before and she is gor'juss. They don't make it all about them, but more about their customers. To me it makes them look real, less vain and not narcissistic.
The product is not about them, but about what they LOVE to DO!


One person i think is crazy a bit is Oprah..lol. Why would i want a magazine that only has her for 12 months and 365 days, that's a bit much Oprah! Yikes, which is why i don't read her stuff.

It's easy to be the one in front and want all the attention/fame, but it's such a turn off and people see right through it.