Vera Wang : Make Me a Glam Princess
Vera Wang has a New Princess!

Introducing Glam Princess, a new limited edition fragrance collection that embodies all things Princess! If you liked the original Princess, you will LOVE this Glam Princess! The signature heart bottle is now wrapped in gold shimmer and dressed up with hot pink stars. The shiny gold crown features a bright new palette of stones. The sparkling personality of the fragrance is fit for a Hollywood princess. When she shows up, all eyes turn toward her, and everyone goes wild. She dazzles, sparkles, shines from within... she's a star in her own right. (From Poly)


What Will be Your Rise to Fame?

Glam it up and glam it out! Show us your inner Glam Princess. Here's the challenge: we would love to see your interpretation of a Glam Princess collage that fits your personality.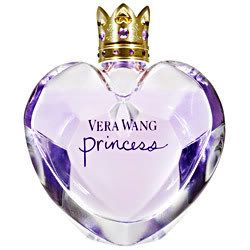 Here are my interpretation of a Glam Princess, my contest entries.