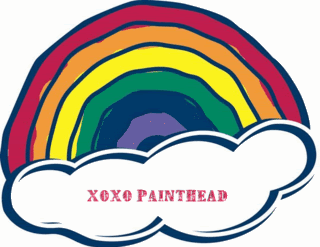 C
an't have the Rainbows without the rain. It's been raining off and on for two weeks now here in Philly, but i don't mind for some reason. Even though i don't mind the rain, i do do miss the sunshine and to brighten up the day i will post some awesome Rainbow pics.
I often wonder how and why the rainbow is in that exact color order, Red,Orange,Yellow,Green,blue and Violet?? I know how and why Rainbows come out, but Do we know why their colors are always in that order? I will look into it i guess.

Here are a few pictures, so that we can find a Rainbow in everyday items.
oxox Rainbow Hugs...Painthead