For two years in a row i was a TOP 8 finalist for
BE Discovered
contest in

Glam.com
The first contest was to design a Hang bag. By online voting the final 8 was picked. I was one of the Top 8. We had to make the handbag and mail it to Glam.com headquarters in NY. I will say i am not good at sewing, but i made my little handbag which i called her "ROSEY GIRL" she was inspired by one of my paintings. The winner of this contest won a trip to Ny to be a guest Editor for Marie Claire.
Here are the Finals, i am letter E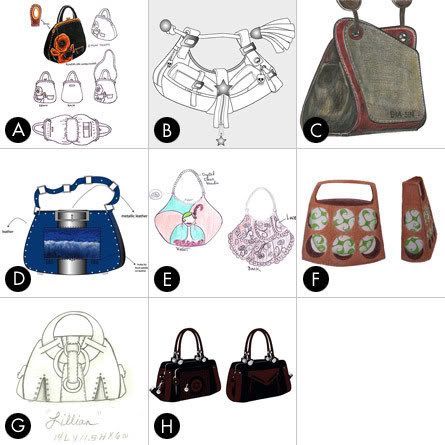 Next contest was Be Discovered Design a Dress. Again people online voted and the final 8 was picked. I had to make my dress and mail it out again to NY. Fashion leaders judged the dresses and one winner was picked to go to NY and have a day with Adam Lippes. The judges for this contest was
Adam Lippes, ADAM Designer, Monique Lhuillier,Paul Wilmot, Managing Partner of Paul Wilmot Communications, Vanessa Lefebvre, Divisional Merchandise Manager for the Contemporary Sportswear Division at Lord & Taylor,Tina Knowles,Alison Deyette, Director Style Bakery, and Samir Arora, CEO Glam Media.